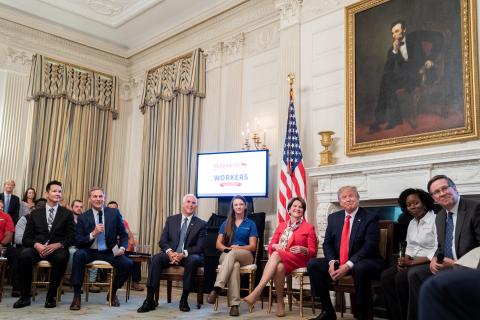 Employment Opportunities
The Donald J. Trump Presidential Library is part of the Presidential Libraries system administered by the National Archives and Records Administration (NARA), an independent federal agency. Official job listings for NARA are posted on USA Jobs.
Internship Opportunities
The Donald J. Trump Presidential Library offers unpaid internships for both undergraduate and graduate students. Our internships offer students a unique opportunity to gain valuable work experience while cultivating a better understanding of the Presidency, American history, and important issues of public policy.
There are currently no internships available.