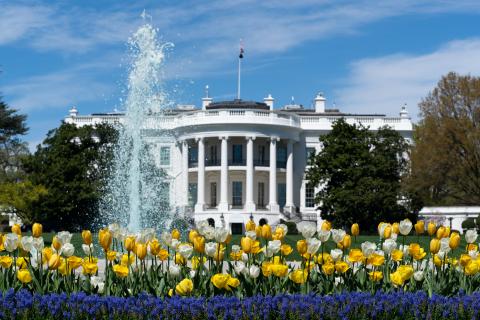 In January 2021, the White House website was archived as a way to preserve the online presence of the administration of President Donald J. Trump. Additionally, the following websites have also been archived: Be Best Initiative, Artificial Intelligence for the American People, Coronavirus Disease 2019, Opioids: the Crisis Next Door, We the People Petitions, and Women's Global Development and Prosperity Initiative.
The official files that make up a Presidential administration's website are preserved in the National Archives' Executive Office of the President Electronic Records Archive. In order for the public to easily access the websites, the National Archives has taken an additional step to "freeze" the websites and make them available online. Because the archived websites are hosted by the National Archives and are historical material, they are no longer updated. Any broken links (internal or external) will not be updated.
The archived websites are an excellent resource for photographs, speeches, press releases, digital data, and other public domain records of the Trump Presidency from 2017–2021.
Following the precedent set by the William J. Clinton, George W. Bush, and Barack Obama Administrations, the WhiteHouse.gov domain will be transferred to the incoming administration.
Please note that the Trump administration's Coronavirus Disease 2019 website (coronavirus.gov) was preserved at the end of the Administration. To avoid confusion, the National Archives has decided to delay release of a "frozen in time" copy of the website. When the current public health crisis has ended, the National Archives will make the preserved website available online.