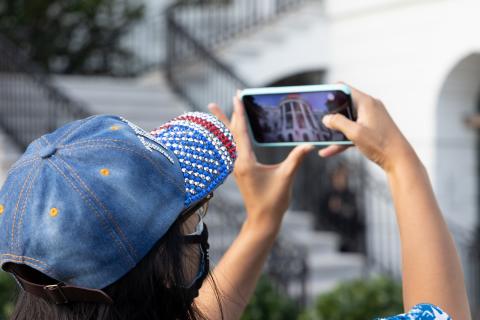 Resources
Many historic photographs and audio/video materials are already in the public domain and available online. These materials do not require permission and/or licensing for use. Please credit: Courtesy Donald J. Trump Presidential Library.
To Order
Gather all available information about the image; and if possible, find the filename.
Provide a specific description of the image, video, or audio clip, including date, location, topic, and if possible, the URL for each web page that contains the requested material.
Email this information plus your name, phone number, email, mailing address, as well as format and delivery preferences to trump.library@nara.gov.
Some reproduction fees will apply. Payment may be made by credit card or check made out to "NATF."
Orders may also be placed by phone, fax, or mail.
Contact
National Archives and Records Administration
Archival Operations Division - Donald J. Trump Presidential Library
8601 Adelphia RD, Room 1900
College Park, MD 20740
Email: trump.library@nara.gov